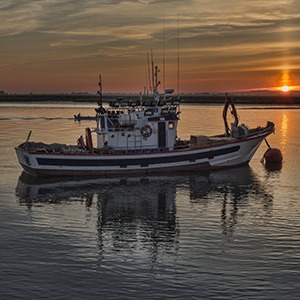 One80 Intermediaries has been writing commercial vessels for nearly 30 years. One80's in-house underwriting programs focus on writing small to mid-size commercial vessels
With exclusive underwriting programs, One80's appetite includes Passenger vessels, charter fishing boats, smaller, near shore commercial fish boats and miscellaneous commercial vessels.

With a quick turnaround and capacity in all 50 states, One80 has the ability to assist you with most commercial hull and P&I risks that come across your desk!
The target classes and typical risks we focus on for this program are:
Charter Fishing
Guide Boat
Inspector Passenger Vessels
Fish Boats
Lobster Boats
Work Boats
Tugs and Barges
Miscellaneous Commercial Vessels
Hull Builders Risk
The highlighted features of this exclusive program include:
In-house binding authority
Dedicated in-house marine claims management unit
Admitted and non admitted paper available
Direct bill with installments available
Monoline or package marine liabilities available
Online quoting available in non-CAT areas
The available coverages we have to offer for this program are:
Package – Property, Crime, GL & IM
Marine Operators Legal Liability
Piers, Wharves & Docks
Commercial Auto
Workers Compensation
USL&H
Jones Act Crew Coverage
Pollution
D&O and EPLI
Package Marine Policy (that includes Legal Liability for Wharfingers, Stevendores, Towers & Ship Repairers)
Liquor Liability
Equipment Breakdown
Electronic Data Processing