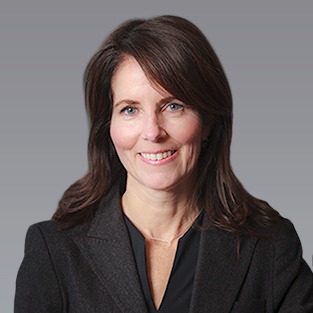 Cheryl Sandner
---
Cheryl Sandner │ Self Funded and Alternative Risk Practice Leader
Cheryl currently serves as One80's Self Funded and Alternative Risk Practice Leader, where she oversees its specialized programs, program management services for pools and reinsurance placements.
Prior to this Cheryl served as Managing Director of Brokers' Risk. She is a former member of the Board of Directors for K2Re, a Bermuda Captive.
Before joining Brokers' Risk, Ms. Sandner worked as an attorney with the law firm of GoodSmith, Gregg & Unruh, focusing primarily on corporate legal matters.She worked on numerous business acquisitions and dispositions, secured financing transactions and commercial real estate matters.
She also worked for TCOM, L.P., an international defense contractor that manufactures surveillance systems. Ms. Sandner started as Associated General Counsel and became General Counsel for TCOM, L.P. overseeing the company's intellectual property portfolio, U.S. Department of State licensing, U.S. and foreign military sales contracts and various other corporate matters. Ms. Sandner also served on the Board of a joint venture formed by TCOM, L.P., based in Kuwait City, Kuwait.
Ms. Sandner holds a B.B.A. and B.A. from Southern Methodist University, a J.D. from University of Notre Dame and an LL.M. in Federal Contracts, with highest honors, from The George Washington University. She is actively involved in the Association of Lloyd's Brokers, the University of Notre Dame Advisory Law Council, and the Board of the Alliance Francais de Chicago.