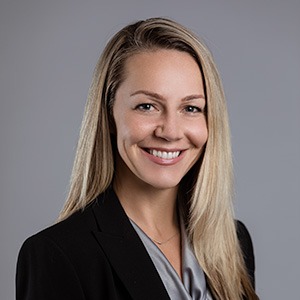 Lenika Milne
---
Lenika Milne │ Chief Marketing Officer │ One80 Intermediaries
Lenika is Chief Marketing Officer for One80 Intermediaries and is responsible for articulating the company's strategic vision, mission statement and value – and ultimately crafting the One80 Intermediaries brand and narrative. She joined the company in 2019 as National Director of Sales and Marketing where she raised revenue and brand awareness by leading the company's sales and growth initiatives as well as media relations, sponsorship activity and social responsibility.
Lenika previously served as Global Trade Marketing Head for Citigroup in London following assignments in Hong Kong, Shanghai and in New York City. Prior to joining Citigroup, Lenika held a number of key Underwriting and Sales positions with American International Group (AIG) and worked as a Media Relations Intern under the Clinton Administration.
Lenika is a graduate of the University of California and received an MBA in International Business from Georgetown.