On Sunday, an organized area of tropical weather in the Gulf of Mexico quickly swelled into a named tropical storm. On the forecast track, the center of Nicholas will pass near or just offshore the coasts of northeastern Mexico and south Texas this morning, and move onshore along the coast of south or central Texas late this afternoon or evening. The most probable area of landfall is near Corpus Christi, TX. However, the rain bands will begin arriving this afternoon.
Maximum sustained winds are near 60 mph (95 km/h) with higher gusts. Strengthening is forecast today, and Nicholas could reach the northwest Gulf coast as a hurricane. Weakening is anticipated on Tuesday and Wednesday while Nicholas moves northeast towards Louisiana and lessens into a tropical depression.
While winds are expected to diminish, rainfall will be heavy throughout the path of the storm. Nicholas is expected to produce storm total rainfall of 8 to 16 inches, with isolated maximum amounts of 20 inches, across portions of the middle and upper Texas coastal areas through the middle of the week. Across the rest of coastal Texas into southwest Louisiana, rainfall of 5 to 10 inches is expected. This level of rainfall may produce areas of considerable flash and urban flooding, especially in metropolitan areas.
The heaviest storm surge will be from 3 to 5 ft occurring from Port O'Connor, TX to Galveston Bay.
A preliminary list of Zip Codes for areas projected to experience tropical storm wind conditions or greater is available to download here.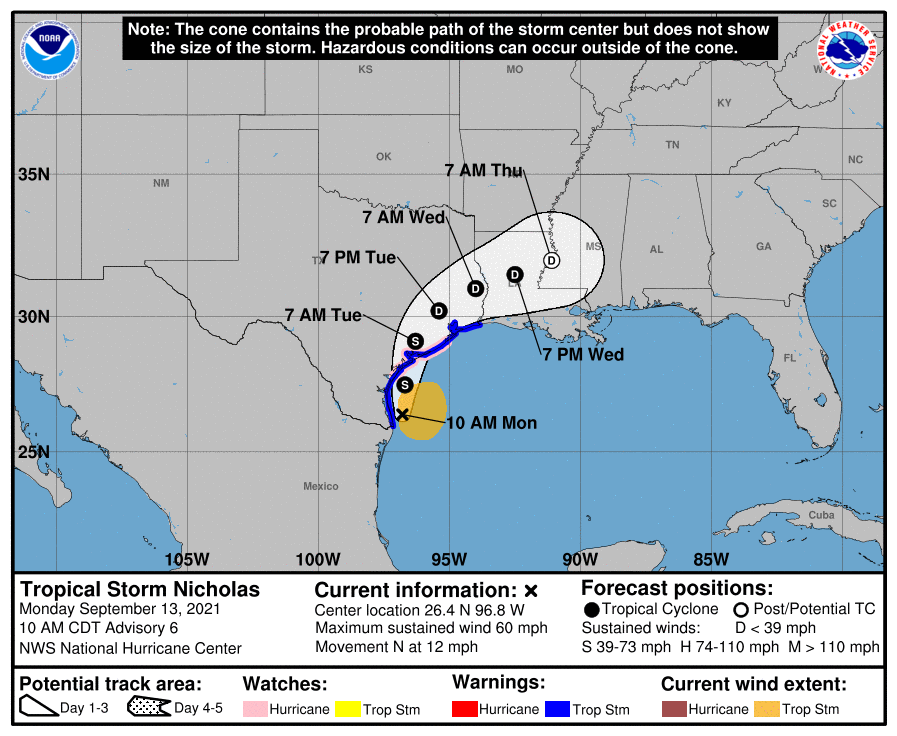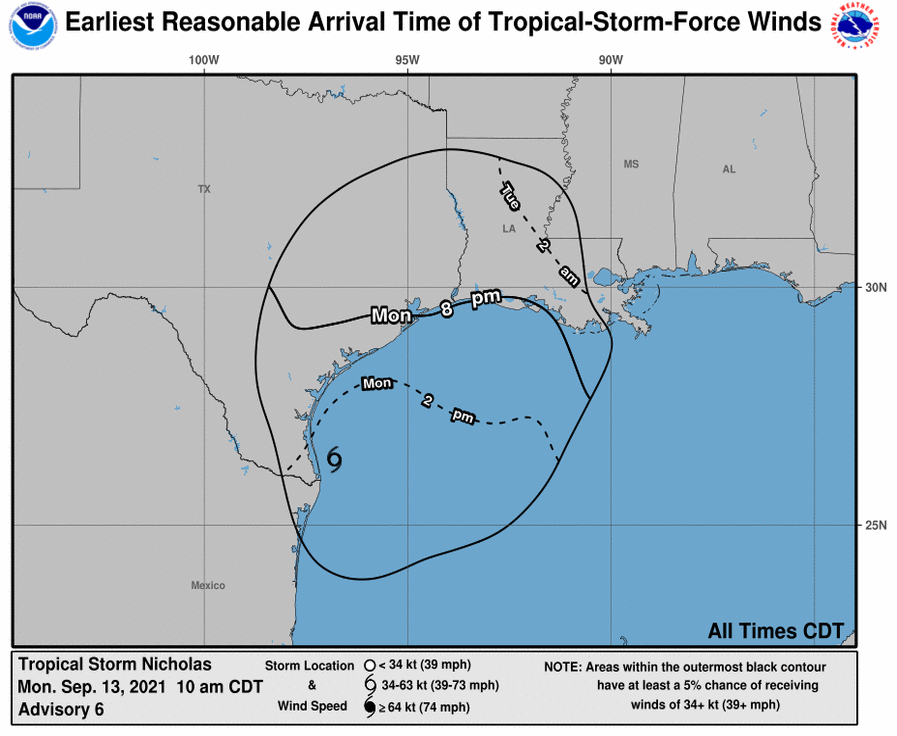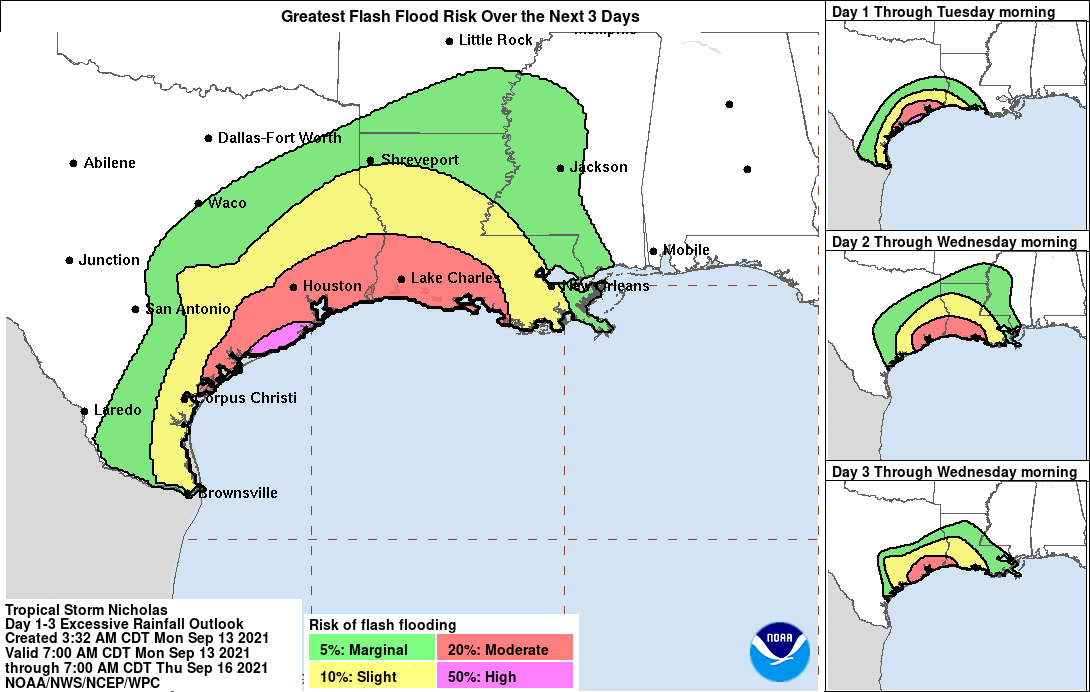 Storm Preparedness
Operations and Claims have activated catastrophe plans for Nicholas.
Measures include:
Proactive outbound calling to agents/carriers
Evaluating staffing adjustments for the First Notice of Loss team
Ensuring that our catastrophe claims adjusters and vendors are prepared
Tracking insurance regulation updates that may impact our business
Content of this bulletin is produced in association with Aon Benfield, a division of Aon plc, and their Cat Alerts process. Impact Forecasting®, a catastrophe model development center of excellence within Aon Benfield, summarizes this publicly available information. Cat Alerts and National General use publicly available data from the internet and other sources, such as noaa.gov.
©2021 National General Insurance. All Rights Reserved.