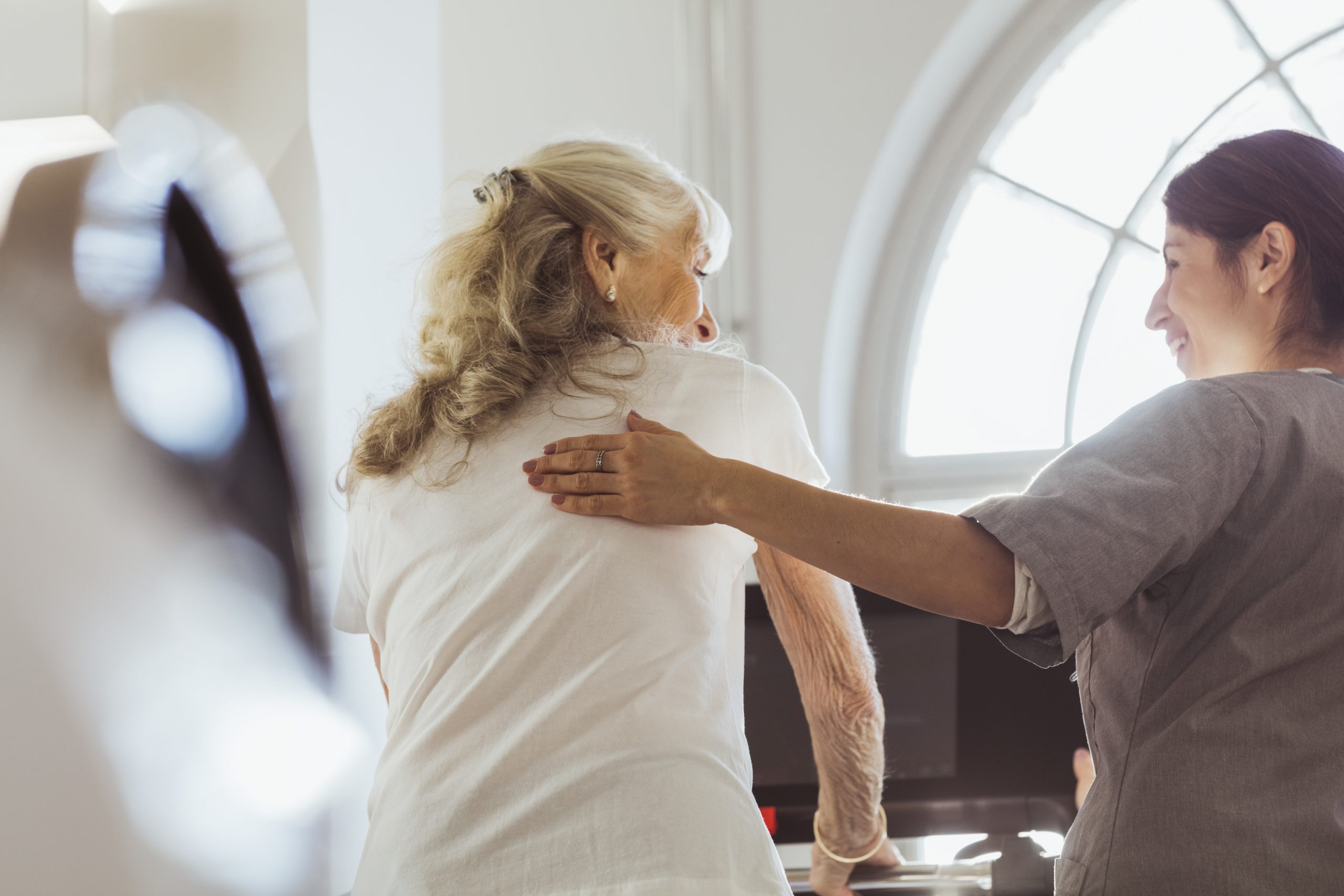 One of the leading accrediting bodies in the United States for health care organizations, The Joint Commission is an independent nonprofit organization that establishes and evaluates performance standards and accreditation criteria for home health care agencies. Here's how The Joint Commission benefits the home health care industry:
Quality Improvement
The Joint Commission's standards and accreditation process encourage home care agencies to implement quality improvement initiatives. By complying with these standards, agencies are prompted to continuously assess and enhance their processes, policies, and procedures to improve the quality of care provided to patients.
Patient Safety
Accredited home health care agencies must adhere to safety protocols, such as infection control measures, medication management, fall prevention, and emergency preparedness. These requirements help ensure that patients receiving care at home are protected from potential harm.
Standardized Best Practices
The Joint Commission develops evidence-based standards and best practices that are widely recognized and accepted across the health care industry. Home care agencies can leverage these best practices to establish consistent and standardized practices, promoting continuity of care and better patient outcomes.
Enhanced Credibility and Reputation
Achieving accreditation from The Joint Commission signifies that a home health care agency has met rigorous standards of quality and safety. Accreditation enhances the agency's credibility and reputation among patients, families, health care professionals, and payors. Accreditation serves as an assurance to stakeholders that the agency is committed to providing high-quality care.
Risk Management
The Joint Commission's standards and accreditation process helps home care agencies identify and mitigate risks associated with patient care. By implementing protocols and guidelines, agencies can minimize the likelihood of adverse events and reduce potential legal and financial risks. This not only helps to boost the agency's reputation but also serves to establish a strong and favorable risk profile for insurance underwriting purposes.
On-Site Survey, Resources, and Tools
The Joint Commission provides on-site home care surveys, educational resources, tools, training, and publications to support home health care agencies in meeting quality and safety standards. These resources help agencies stay updated on best practices, regulatory changes, and emerging trends in the home care industry.
On-Site Home Care Survey
Home Care Field Directors with over 40 years of experience in home health care industry
All home care surveyors hold a master's degree, are Yellow Belt certified, and are direct employees of The Joint Commission who receive continuous education and training
Robust onboarding of all surveyors, which includes structured classroom setting and preceptorships provided by trained preceptors
Pre- and Post-Application Resources: A dedicated Business Development Executive and Account Executive to support survey readiness and ongoing education
Resources
Standards Interpretation Group
Department of Survey Standards & Methods
Dedicated Federal Relations and Public Policy Department which includes FDA, CMS, Medicaid, CDC, VA, national stakeholder groups
State & Payor Relations Department
Home Care Proprietary Tools
Tracer Methodology: On-site survey process following the experience of care, treatment, or services for a number of patients through the organization's entire health care delivery process.
SAFER™ Matrix: Survey Analysis for Evaluating Risk™: Allows surveyors to perform real-time, on-site evaluations of deficiencies. These are then placed on the SAFER Matrix™ according to the likelihood of the issue to cause harm to patients, staff or visitors and how widespread the problem is, based on the surveyor's observations.
SAFER® Dashboard: Self-serve data analytic tool, which allows organizations to monitor and analyze performance data while eliminating the time and cost of self-tracking.
Various Home Care Specific Publications: Perspectives, The Source, Accelerate PI, and Performance Reports as well as a variety of other reports that are published annually.
Home Care Program & Support
A variety of survey options including virtual (off-site), on-site and hybrid
E-dition: Access to online version of standards – includes full support and training
E-App: Access to online application – includes full support and training
The Joint Commission Connect: proprietary, fully functional extranet site for communication and resources
Collaboration and Networking
The Joint Commission facilitates collaboration and networking among health care organizations, including home care agencies. It offers opportunities for agencies to connect, share experiences, and learn from one another, fostering a culture of continuous improvement and innovation.
About One80 Intermediaries/Manchester Specialty
Manchester Specialty, a division of One80 Intermediaries, is a national specialty underwriting and insurance program management firm, licensed to do business as a program administrator in all 50 states and D.C. Our agent/broker partners and their Allied Health clients look to us for our expertise, broad product capability, commitment to the market, and the quality and stability of our insurance programs for Home Care, Medical Staffing, Allied Health and Human Services organizations. For more information, call us toll-free 1-855-972-9399 or visit Allied Health Firms – One80 Intermediaries.