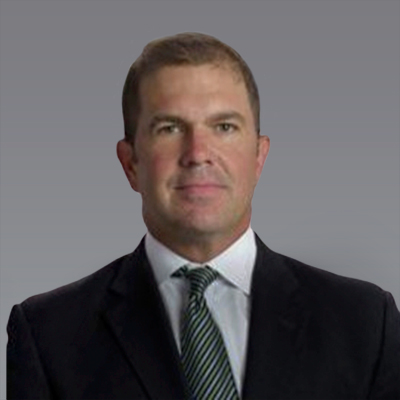 Jonathan Legge
---
Jonathan Legge │ Senior Managing Director │ Private Equity and Transactional Liability
Jonathan Legge is Senior Managing Director, Private Equity and Transactional Liability.  In this role, he supports One80's retail trading partners in protecting insureds from exposures associated with mergers and acquisitions.  Solutions are designed to help buyers and sellers quantify and mitigate risks, increase deal value, maximize financial returns, and bridge gaps in transaction structures.  Areas of expertise will include representations and warranties, tax insurance, contingent liability, and other strategic products.
Legge most recently served as Executive Vice President at Ethos Specialty where he was head of strategic relationships focused on third party capital and broker relationships.   Prior to this role, he was Senior Vice President at RT Specialty, working across a range of transactional risk and alternative asset insurance classes.
Jonathan began his career with American International Group in 1992, moved to the brokerage side in 1996 with Johnson & Higgins and onto Marsh when they purchased J&H in 1997. At Marsh, Jon held positions of increasing authority culminating as the leader of its FINPRO global private equity practice.  In 2008, Jon co-founded Vanbridge where he developed numerous insurance products focused on the private equity space and continued to broker transactional liability programs.